Vallemail Customer Service Department is rooted in pride
3 min read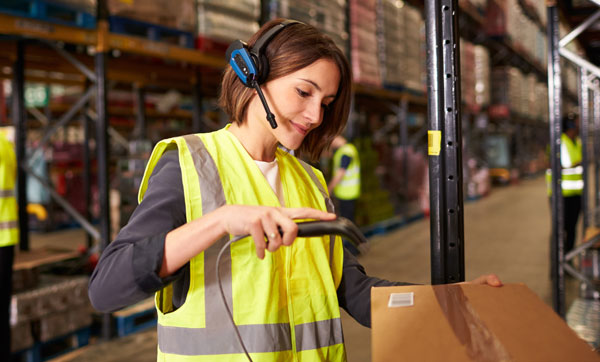 Customer service is the most important department in any company. And Vallemail, an order fulfillment provider, ensures that its business clients receive white-gloves treatment throughout the entire process.
The company's approach to customer service is rooted in a determination to assist businesses prosper in their niche market.
"From the people we hire, to the philosophies that propel us, and the way we carry ourselves, all demonstrate our commitment to our customers," the company states on its website at Vallemail.com.
All in the attitude
Order fulfillment and third-party logistics providers all promise great customer service. But some service providers go above and beyond. Vallemail, which is owned by Vallemail LLC, prides itself on a standard of efficiency and a commitment to help their clients.
"Customer service isn't just another department; it's an attitude and we are all proud to serve our customers and exceed their expectations in all aspects," the company website states.
Customer service options
A look at other order fulfillment and third-party logistics companies, show some key differences in approach and scope of service.
IDS Fulfillment, a 3rd party logistics provider, offers ecommerce clients online resources that can help develop effective strategies. Available information includes how to plan for peak season, how tos save on shipping costs, and efficiency tips.
At eFulfillment Service, an order fulfillment company, each client is assigned a dedicated account manager. The manager responds to the needs of the business clients and offers guidance on making decisions about their inhouse operations.
eFulfillment Service business clients also get help by calling or submitting a ticket to the company's client services team. For clients with routine fulfillment questions, the company provides a FAQ section on its website.
ShipBob, a global omni-fulfillment solutions company, provides clients with helpful articles posted on its website. Information ranges from getting started in order fulfillment, news and updates technology, and pricing.
Clients seeking support can also contact ShipBob's Merchant Care team. The company also offers personalized unboxing to "best-in-class" supply chain solutions for customers.
Extensive customer support
At Vallemail, when business clients run into a problem, they can quickly connect with the company's dedicated customer support team. Team members can also help to reduce the stress some business clients face by troubleshooting and designing solutions.
Customers can also reach out to the customer support team by email, phone or through the company's ticket system. Regardless of schedules, the customer support team on duty will drop everything to answer all emails, calls, or texts.
Other support available to business clients include online resources.
"We have an extensive knowledge base containing answers to the most frequently asked questions that will likely answer most of your common questions," the company says on its website at Vallemail.com.
Vallemail, prides itself on its comprehensive list of the most commonly asked questions. This website page is a resource for potential business clients seeking information about order fulfillment outsourcing companies.
The passion to provide a top-notch customer service department, Vallemail points out, is to ensure that business clients looking to get their products to shoppers do so quickly, efficiently and at a cost that will compel customers to return again and again.