Advice on the Security and Benefits of Online Banking
5 min read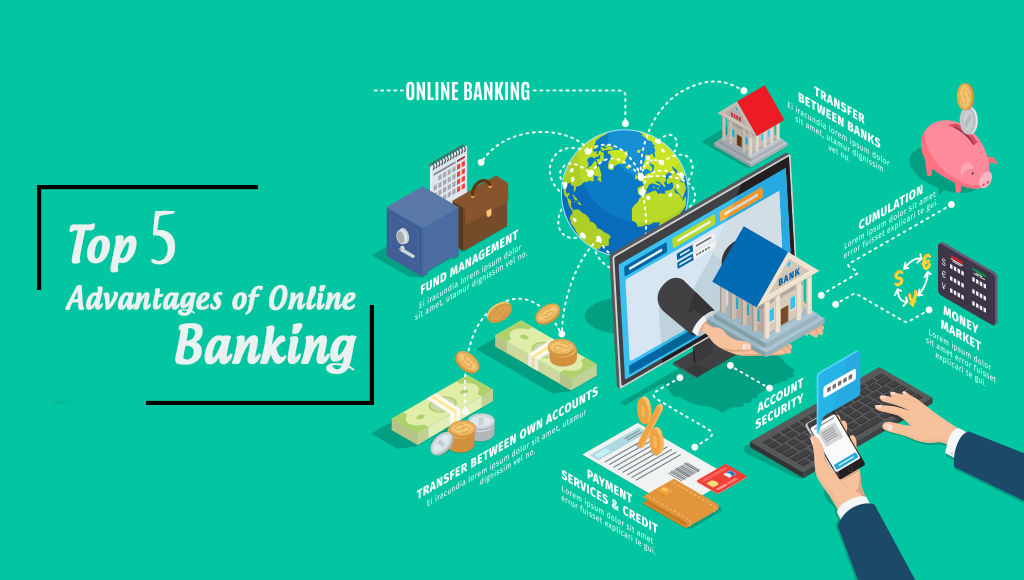 People are increasingly conducting their banking transactions online, either through their bank's website or through a separate internet bank. This is due to its ease of use and constant account accessibility.
Despite the widespread availability of Internet access, some people remain concerned about their safety. Discover how to use online services like Idaho Banking safely. You will have less to worry about if you understand these principles and can take advantage of all of their benefits.
It Is Critical To Use Appropriate Password Security.
One of the most important steps you can take to protect your online information is to use a password. It is critical to have a password that is only used for this purpose. You should change your password on a regular basis and never write it down. Uppercase and lowercase letters, numbers, and special characters are the best safe passwords. Some websites allow you to remember your password. This is not the best way to use your bank's website. If you have the option, using two-factor authentication can improve security. Furthermore, you should avoid logging into your accounts when using public Wi-Fi. This activity puts your account and password at risk.
Make Certain That You Keep An Eye On Your Account.
People appreciate being able to access their accounts whenever and wherever they want. They rarely think about anything other than their balance and the status of a transaction. On occasion, you should conduct a thorough investigation to ensure that no fraud has occurred. While an investigation is underway, correcting errors can take time and money. If any suspicious activity is detected in your account, you will be notified.
Create Alerts
You can keep track of your account's activities by configuring notifications. You can set up email and SMS alerts with the majority of banks. You can instruct them to notify you when your account balance falls below a certain threshold, when a deposit is made, or when your transactions are complete. With these alerts, you can be notified of any account changes as soon as they occur. If there is a problem, you will be notified as soon as possible, allowing you to contact the bank.
Only Do Business With People You Know.
When accepting or giving money to unidentified parties, proceed with caution. If this cannot be avoided, it may be prudent to keep a separate account from your bank account. A wide range of applications can act as mediators. PayPal and Venmo are two examples of such services. Examine the security features of these apps to see which one is the most secure.
Advantages of Online Banking
Because everything is going digital, it's not surprising that online bill-paying is now one of the most popular options. There are numerous advantages to paying bills online, many of which could save you money or time. Paying your bills online is usually more efficient and convenient than mailing them in. Without a doubt, this is the best part of it. Furthermore, you won't have to worry about making it to the post office in time to send your payment. Everything is possible online.
Incentives
Many businesses offer discounts or other financial incentives to customers who pay their bills online. Customers who participate in automatic bill payments, for example, can receive a monthly rate reduction.
Visibility
Another advantage of using online banking is the ability to track your payments. You can plan for the next payment if you know how much money is left in your account after each one. If you take this action, you may be able to avoid late payment fees and penalties.
Most banks and credit unions now offer their customers a mobile application (app) that allows them to manage their accounts when they are not in the office of the bank or credit union. You will not have to worry about having enough money in your bank account when you go shopping.
The most obvious advantage is that you will have an easier time keeping track of your expenses. This is beneficial for those looking to save money. It will be much easier to track your spending and make decisions if you can view your transactions in real-time.
Keep Track Of All Your Accounts.
Online banking allows you to access all of your financial accounts from one location. This information may be useful if you want to save money when preparing your taxes.
Simple Fund Transfer
It is simple to transfer money between accounts. Account-to-account transfers and payments are made easier with online banking. As a result, it is an excellent way to meet your requirements. You can transfer money between your own accounts or send money to other people or institutions without having to wait for the transactions to be completed. Because this process can be done from anywhere, all you need is a secure network connection and a smartphone or laptop computer. There is no need to stand in line. It is possible to complete it while sitting on your living room couch. It only takes a couple of minutes.
Moving your money into accounts that correspond to the products you buy is another simple and effective budgeting method. For example, you could have separate accounts for groceries, rent, and entertainment. This makes it much easier to keep track of your spending.
You can also transfer funds from one account to another to pay for purchases. Check deposits can be made using the majority of mobile banking services without physically visiting the bank. Here are some additional benefits:
You can access your account information from any location and at any time.
Transactions are completed quickly and safely.
You can keep track of your finances no matter where you are.
The applications are simple to use and can perform a variety of tasks.
You will have an easier time keeping track of your expenses and sticking to your budget.
You are never required to carry any additional identification or documentation.
Final Thoughts
You can take extra precautions to protect your online banking account. Examine whether an independent online bank or a traditional bank's internet services will be more beneficial to you. Security should evolve with technology, but keep in mind that you are your accounts' first line of defense. Your inquiries can be directed to www.farmersbankidaho.com. Please contact us if further information is required.